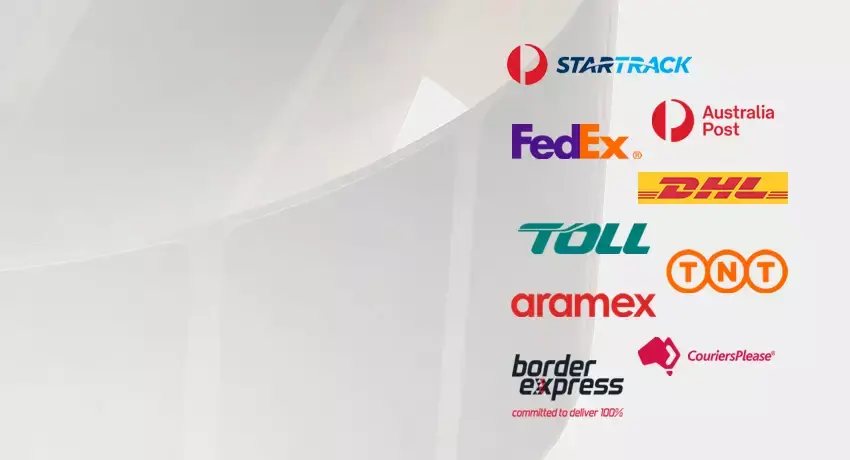 Shipping Labels
Date: 17-Mar-2022
Whether you are shipping from your online shopping sales or just learning what you need to do to print shipping labels for a high or low volume of packages, you'll need to have a fast and efficient solution for shipping label printing. Your shipping label output needs to be effective, secure and display all the information correctly. It needs to make a top first impression as it is the initial image that identifies your brand to your customer as they receive your product.
Each label needs not only to clearly display all the vital information about the contents and the shipping address but also stay strongly adhered to the parcel to make sure that your orders reach their destination without any issues.
Follow our seven steps to ensure you get the right label for your business and brand, and remember we are always here to help if you need us.
Ask us! We're shipping label experts
We're here to help you with any questions on ordering, bulk orders, quotes, delivery times, label sizes or roll sizes!
Click to call 1800 111 766Get a quote
7 steps to decide on the right shipping label
Will you need to create your shipping label template?
What label information is required for the template?
Do you need direct thermal or thermal transfer labels?
What shipping label size is required?
What shipping label colour is needed - blank white or pre-printed with your logo and branding?
What type of shipping label printer will you decide to purchase?
Talk to us about your shipping labels before you make any major decisions
1) How to create your shipping label template
Your freight company may have their own shipping label templates available for you that interfaces with your accounting system to modify and use or you may need to create your own. You should explore this option first before creating your own.
Shipping labels provide all the essential information needed to make sure your package reaches its destination. The information displayed on the shipping label help track it at every stage, ensuring the best service and that it arrives at the correct location using the selected shipping method (economy, express, urgent).
By using well designed shipping labels, you can help make the delivery process smoother and more manageable. Every bit of a shipping label must be correct to provide accurate despatch and delivery directions for your package.
If you need to create your own shipping label template please review our second Step 2) Label information for a shipping label template as a guide for the information you will need on your label.
2) Label information for template
Key requirements for any Shipping label:
The Sender: Your logo, company address and contact details (phone and generic email)
The recipient: Company, name, address and contact number.
Reference numbers (Customer Order number and your unique sales reference number
Bar codes 1D or 2D (QR) for scanning
Freight company tracking number
Any special requirements or service level i.e. priority delivery
3) Deciding on Direct Thermal or Thermal Transfer shipping labels
Thermal label printers produce accurate, high quality images that are necessary for barcode printing and barcode scanning. When it comes to thermal label printing, two different types of printing methods are used. They are, Direct Thermal and Thermal Transfer. Most people don't have a clear understanding of which method is best for their needs, so we've created this article to help you make the right decision for your business!
Direct Thermal Printer

Thermal Transfer Printer

Pros

Cons

Pros

Cons

No Ink Toner or Ribbons
Sensitive to UV, abrasion, liquid, and chemicals
UV, abrasion, liquid, and chemicals
More Components
Highly Mobile and Compact
Readability life of less than 6 months
Readability life of more than 6 months
Added cost of ribbons
Fewer Components


Ideal for long term applications



Ideal for short term applications



Can operate in a direct thermal mode



4) Shipping label size
We have a wide variety of sizes and shapes to choose from so you can find the perfect fit for your product. No matter what the shape or size of your packages, we have or can manufacture a shipping label that will look great.
Our labels are made of high-quality materials and are designed to last. You won't have to worry about them peeling or fading over time. They'll always look sharp and professional.
· Standard size shipping label
Your freight company may have a standard label size and the most common shipping label size is blank white, label size 100mm x 150mm on a 25mm core. We recommend a premium coated thermal paper to ensure you print will not smudge or fade.
· Non-Standard freight label size
Made to suit your requirements, you may wish to use a non-standard size label. We can easily manufacture the size you require.
5) Freight label colour
To make your shipping label stand out we can manufacture coloured shipping labels ready for thermal overprinting. As e-Commerce often demands expedited priority shipping, you may require high visibility shipping labels for highlighting important parcels and boxes.
6) Choosing a shipping label printer
Whether you have a label printer or looking at procuring a new one there are some important considerations to understand before deciding -
Print type: Direct Thermal or Thermal Transfer (See 3. Deciding on Direct Thermal or Thermal transfer shipping labels).
Print size: 100mm x 150mm for standard labels or check if the printer use custom sized labels
Label Colour: blank white, or coloured for overprinting
Speed: 105 – 152 mm / second
DPI (dots per inch): 203DPI or 300DPI
In order to ensure your packages are delivered on time and without any delivery errors, it is important to consider using a high-resolution (300 DPI) shipping label printer that creates clear readability for text and scan accuracy for barcodes. Faster printing speed can sometimes mean lower DPI output.
Check out this printer - Brother TD24 for inhouse printing of shipping labels
Printing less than 1000 shipping labels per day?
Will this increase? Often businesses start with a low volume, but quickly with efficiencies start operating at higher volumes. This may require reviewing your printer capability to keep up and to renegotiate your shipping costs to either reduce cost or speed up delivery.
7) Talk to Daycon for Thermal shipping labels
We take pride in being a 100% Australian-owned and operated company, and we manufacture our products right here on the Gold Coast, in Australia. This allows us to maintain strict quality control over our products and provide you with the best possible service.
Our freight labels suit all major freight companies and printers. From Australia Post, Express Post, StarTrack, TNT, Toll, Border Express, Couriers Please, Aramex, FedEx, DHL and more.
Get labels made with high-quality materials that are designed to withstand tough shipping conditions. They're also compatible with a wide range of printers, so you can be sure that they will meet your specific needs.
Talk to us today about your supply requirements for premium quality Australian-made shipping and freight labels for all your transport and logistics. Also check out our Quick re-order system (if you've ordered with us before) and our Starter Pack Offer if you're a new customer to Daycon.
Get a quote
Back to list