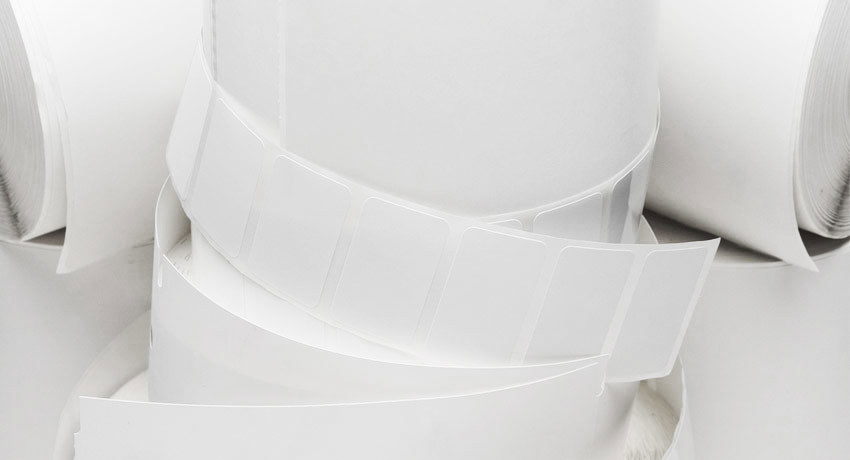 Blank Sticky Labels
Date: 05-Oct-2022
Daycon Distributors is your one-stop shop when it comes to manufacturing blank labels for overprinting and labelling your products. We are manufacturers who produce an extensive range of label and stickers. From small label stickers printed with just one colour up to full color customized labels with your branding, shipping labels to wine, food, beer, honey, chemicals or barcodes. Our friendly, helpful team works with you to produce the ideal solution for your labels and stickers.
Blank direct thermal and thermal transfer labels

We manufacture direct thermal and thermal transfer labels in a wide range of quality papers and synthetics, matched with permanent or removable adhesives. These labels are perfect for in-house and on demand printing for all your retail, logistics or office label needs. Our sales team can help you choose which type of thermal label is best suited for your specific needs.
Our blank sticker labels are made from high quality materials and can be printed using thermal transfer or direct thermal printers. Our white blank labels will suit if you need to overprint with barcodes or text.
You'll never have to worry about running out of labels again. Ask about our bulk discounts and check out our quick reorder option.
Plain white labels

We can make any type of label you need, in any shape or size for a wide variety of industries such as medical, food, manufacturing, retail and office administration. Additionally, we can add any special perforations, creases, and registration marks to help with high-speed printing.
Our labels are made to last – when stored correctly, our labels won't peel or fade over time. Many of our clients order in bulk to ensure they have adequate label stock in house. This also reduces your buy price when you purchase larger manufacturing runs. Ask our team about ordering in bulk and shelf storage life spans.
Die cut and butt cut white blank label stickers
White or blank labels can be manufactured as die cut or butt cut labels. Not sure of the difference between these two types of labels? When labels are printed in a particular shape with the paper around the edges removed exposing the waxy backing paper, they are known as die cut labels. The paper around the outside of labels is called 'waste' and is stripped away during manufacturing. Die cutting labels makes it easy to peel labels from the backing paper.
Butt-cut means that there is no waste material at all on either side or in between labels. Butt cut labels are often used for high speed printing barcodes, tags, and other text or numeric information. Butt cut labels can be printed on both sides.
If you need help designing your own custom blank die cut or butt cut label, we have graphic designers available who will work with you every step along way to ensure that everything is correctly to your specification prior to manufacture.
Labels can be produced multiple labels across the print web (or waxy backing paper) for high-speed printing and direct label application to products.
Label stocks and materials
We have the perfect solution for so many label applications. Our labels are made of high-quality materials and often have features in their manufacture enabling labels to withstand varied life spans, handling, and environments. From offices, medical centres, chemists, hospitals, warehouses, schools, take-away food outlets, beer and gin manufactures, retail, cosmetic houses, supermarkets, or warehouses. With over 30 years experience in manufacturing labels, we have the equipment and qualified operators to deliver premium labels and service to your business.
You can trust that our labels will last through all kinds of conditions without peeling off or fading away or looking poorly. Removable adhesives are a manufacturing option that will enable easy peeling when the label is no longer needed on the packaging, peeling off without leaving a sticky residue left behind on the product packaging.
If you ever need help choosing the right label material for your needs, don't hesitate to contact our friendly team. We're available by phone during business hours or leave your enquiry online though our website 24 hours a day.
Plain colour labels
From pastels to bold fluorescent our blank colour or white labels are manufactured and delivered to you on rolls. Label rolls are made for hand application, label gun applicators, or high speed applicators as part of a production line. You can simply and easily overprint your plain colour labels with customised text, your own logo or images or barcodes using your in-house thermal transfer or direct thermal printer.

Our blank, coloured labels come in a variety of colours and sizes, so you get the perfect fit for your product presentation. They're easy to print on, manufactured with quality label papers from world leading label paper suppliers, so they won't damage your printers thermal printhead.
Create professional looking products that will stand out from the competition.
Choice of label colour and label stock
We can make your colour labels in any color, or you can choose from our standard stock colours. Custom coloured labels allow you to have labels that are flood-coated to any PMS colour from the Pantone® Colour Chart to match with your business branding.
You'll be able to print multiple labels at once – we can set labels across the print web, so it saves time and money in print consumables. It also reduces waste because unlike full A4 sheet labels, they are pre-cut blanks on rolls, print only what you need. With our blank coloured labels, you're getting an economical solution that provides a custom foundation for beautiful print clarity, and perfect output results every time.
Blank labels in all shapes and sizes
Labels can be shaped round, square, rectangular or any free format shape you require. Your label shape and size are confirmed with you through your ordering process.
Blank beer labels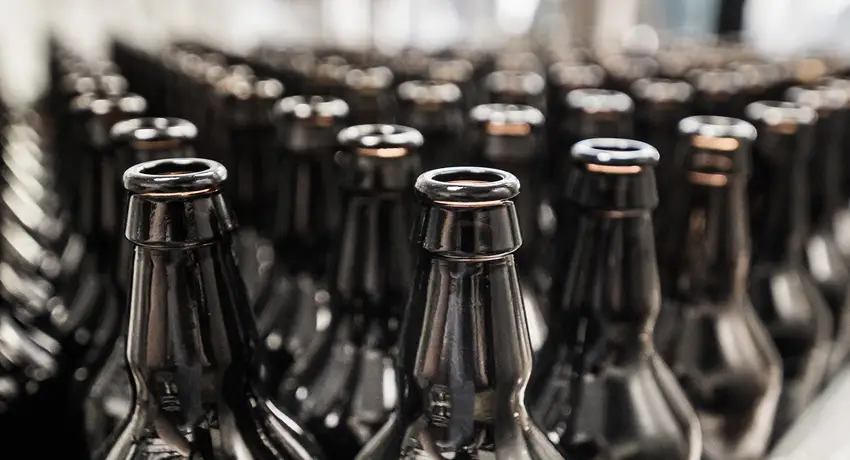 If you're looking for a way to make your beer stand out on the shelves, custom beer bottle labels are the answer. We can print blank beer labels ready for in house overprinting or custom beer bottle labels for necks and reverse side of bottles in any size or shape. Whether you're producing different varieties of your beer or bring an entirely new beer range into the marketplace, we can create the labels you need to represent your brand.
Our water-resistant material is perfect for beer labels, because it sticks beautifully without leaving behind any residue that could affect taste or presentation.
We're ready and waiting to help you get your label made!
We know how important deadlines are to businesses like yours, we work quickly and efficiently to ensure quick turnaround times without sacrificing quality. Our team want to provide an exceptional service by giving you our full attention at every step along the way of your order. That means keeping lines of communication open between us so that there are no surprises throughout your project. We take pride in our quality control when it comes to label manufacturing and we're ready and waiting to help you get your order underway.
Get a quote
Back to list