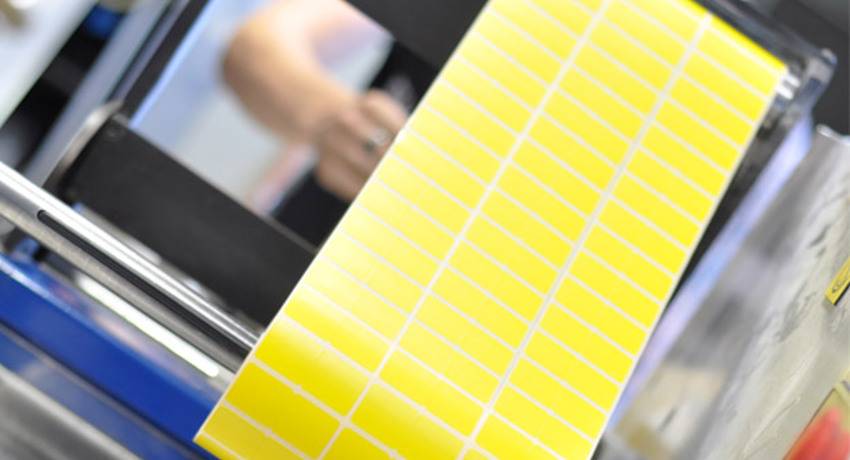 We know labels. Foil, ink or digital printed, sticky labels, self adhesive, plain white, die cut, barcode, shipping labels and more
Date: 13-Aug-2021
We make sticky labels. All types. Your labels are made in our Australian factory, where our team help you through the design process then carefully prepare your artwork and any pre-production assets, all ready to produce your labels. Our team can produce labels using our digital press, flexographic print with Pantone® colours or spectacular silver foil print or classic gold print.
If your business prints inhouse, we can assist with pre-printed, tinted, or plain die cut plain labels for overprinting through your own direct thermal or thermal transfer printer - die cut labels, butt cut, perfs, registration marks - we can manage these types of requirements to match any label specification. Take a look through our label production options, we've got lot's of experience in making labels and a dedicated team to help you every step of the way.
We're not just another label company – we care
Our friendly label team takes the time to personally speak with you, to learn about your specific requirements and to add value at every opportunity. With our helpful, honest and trusted approach, you can be confident in dealing with us.
We stay a step ahead, ensuring you don't run out of labels or stickers for your products. We take the stress out of your printing and become an invaluable extension of your business. Daycon aims to become your label partner for life!
At Daycon Distributors, we've been helping our clients elevate their brand awareness through our friendly, professional service since 1990. By building trusted relationships, we consistently deliver outstanding label solutions to clients across Australia - on time, within budget, every time.
Your design + our label printing expertise = outstanding labels & stickers which promote your brand and help you sell more products
Over 30+ years in the label manufacturing and printing industry, we've worked with clients in a huge range of industries, from food and beverage to couriers, cosmetics and pharmaceuticals. So, no matter what type of labels or stickers you require for your products, we can help. Our experienced, knowledgeable team are super helpful in working with you, to support you throughout the process, from concept right through to delivery – and beyond.
Get a quote
Back to list